Welcome to the world of fragrant gardens, where enchanting scents and delightful blooms await you! As a gardening enthusiast, you understand the magic flowering plants bring to your space. From classic favourites to exotic wonders, these aromatic treasures will elevate your garden experience and fill the air with captivating fragrances.
Get ready to embark on a journey of sensory bliss as we explore the top 10 fragrant flowering plants that will transform your garden into a fragrant oasis.
Rose: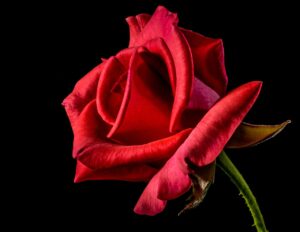 Ah, the timeless beauty and captivating scent of roses! These lovely blooms are every gardener's dream come true. With various colours and sizes to choose from, you can create your rose haven. And guess what? They bloom generously in spring and summer, just in time to lift your spirits and charm your guests.
Jasmine:
Imagine strolling through your garden in the evening and being embraced by the sweet fragrance of Jasmine. Known as the "queen of the night, Mogra, Juhi, Chameli etc" Jasmine's scent turns stronger as the sun sets. As a homemaker, you'll adore these evergreen climbers that bloom throughout the summer, creating a dreamy, tropical paradise right at home.
Night Jasmine:
Looking for a fragrant beauty that blooms at night? Night Jasmine, also known as Parijat or Harshingar, is your answer! The charming white flowers release a mesmerizing scent after dark; it's the perfect addition to your outdoor space. Plus, this compact shrub fits like a charm on your balcony or patio.
Gardenia:
Gandhraj, or Crape Jasmine, is here to wow you with its star-shaped white flowers and captivating fragrance. From late spring to fall, these beauties bloom abundantly, adding an elegant touch to your indoor or outdoor garden. The best part? You can prune them to your heart's content, keeping them how you like.
Plumeria: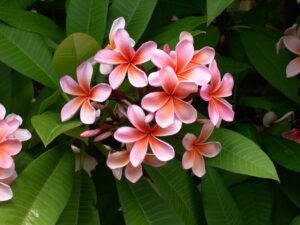 Who doesn't love a touch of the exotic in their garden? With Plumeria, better known as Champa, you'll have the feel of a tropical paradise right at your home. These vibrant and fragrant blooms come in various colours, making your garden feel like a dreamy escape. Easy to care for, Plumeria will become your new gardening obsession.
Rangoon Creeper: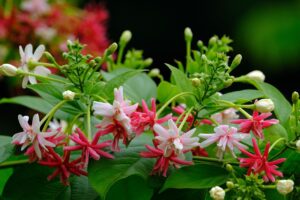 Madhu Malati, Prepare to be amazed by Rangoon Creeper's colour-changing flowers, transforming from white to pink to red as they bloom. The sweet fragrance attracts butterflies and hummingbirds, creating a lively and enchanting garden. Let it climb or grow as a bush – it's your call!
Madhu Kamini: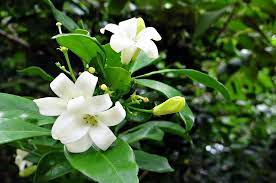 Need a refreshing burst of citrusy fragrance? Madhu Kamini, or Orange Jasmine, has got you covered! With its small, white flowers and evergreen charm, it blooms all year round, turning your indoor garden into a fragrant haven.
Lavender:
As someone who cherishes relaxation, Lavender is your best friend. Its calming fragrance will whisk you away to a world of tranquillity. With its vibrant purple spikes and compact size, you can grow it indoors and outdoors.
Tuberose: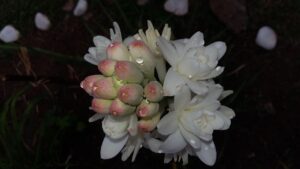 Are you looking for a flower that captivates with its intense and mesmerizing scent? Rajnigandha, or Tuberose, is the answer! Its pure white flowers add a touch of elegance to your garden, and the fragrance is pure bliss. Cultivate them in containers or garden beds, and let their enchanting aroma fill your home.
Sweet Pea:
Finally, we have the cheerful and sweet-scented Sweet Pea! These climbers will be a highlight in your garden, adorning trellises and arches with charming blooms. Their scented flowers are a joy to behold during spring and early summer, making you fall in love with gardening all over again.
---
Incorporating fragrant flowering plants into your garden is a surefire way to elevate your gardening adventure. With Roses and Jasmine evoking timeless allure and Plumeria and Rangoon Creeper adding an exotic touch, your garden will become a paradise of delightful aromas. So, roll up your sleeves and embrace the magic of nature as you create a fragrant sanctuary that will delight your senses and bring joy to your heart. Happy gardening, and may your garden be a fragrant haven of beauty and tranquillity!